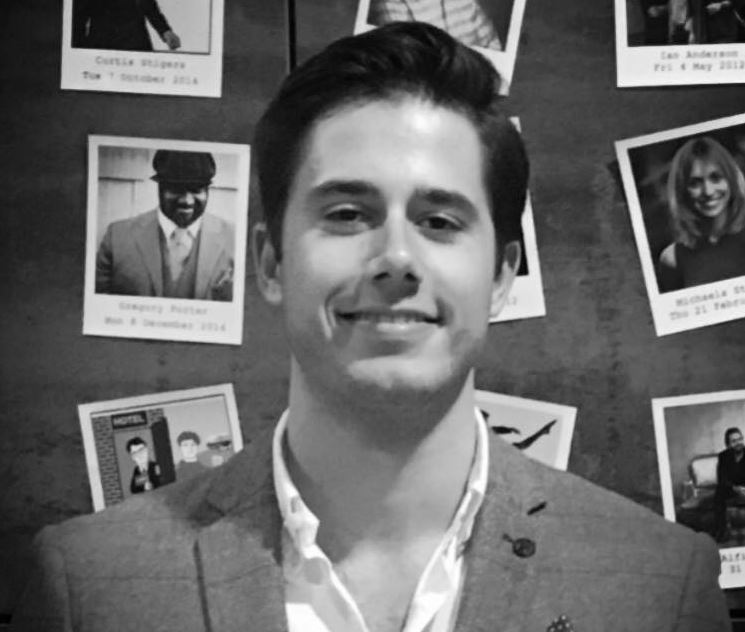 Written by Ewan Daruvalla
From a young age alumni Dan Agathangelou was certain of what he wanted to do with his future. He believes HDSC gave him a 'foundation of relevant knowledge' for him to pursue a career in police investigation.
Dan studied at Havant & South Downs College from 2010 to 2012, taking on A Levels in Law, English Language and Sports Studies. Now, working at the Fratton Police Investigation Centre as an Investigator, Dan has spoken out about how the 'striving to achieve' work ethic at the College changed his life for the better.
He said: "I was always aware that I wanted to work within the police force and help victims of crime and abuse, which dictated the A Levels I studied.

"The College gave me a foundation of relevant knowledge necessary to successfully apply to the University of Chichester and later to land my dream job. Having prior knowledge of the English Legal System and an extensive understanding of the English Language has certainly put me in good stead going forward with my chosen role."
Reflecting on his time at College, Dan reveals that his favourite moment was achieving his A Level results, which he describes as being 'not possible without the help of his amazing lecturers'.
After two years of hard work at HSDC, and launching a successful career with Hampshire Constabulary, Dan has some advice for upcoming HSDC students.
He said: "First and foremost, enjoy your time there. You are there to study, however if you choose subjects that you are truly interested in then your motivation to learn will come naturally.

"Additionally, there will be times when you may need support with work, so never be afraid to ask a lecturer for help – all they want is for you to succeed in whatever you decide to go into!"
To discover how to begin your own success story, take a look at our range of courses by clicking here.