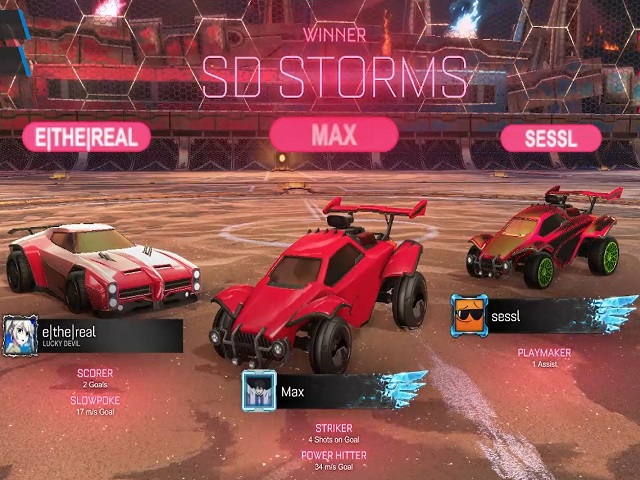 Three days of fierce competition saw a student team get their heads in the game to win a national Esports contest.
Three HSDC students on the HSDC Storm Esports team went head to head against colleges across the UK in a Rocket League competition last weekend.
Max Anzellotti, Seth Wakefield, and Will Gardener spent time playing together as a team in preparation for the All-star Showdown 2021, hosted by the British Esports Association.
The team took home the winning title after three days of competition, starting with open qualifiers which led to group stage games where 10 teams qualified.
After this they took part in the playoffs which had six teams, which then led to the finals where they faced a team from Altrincham Grammar School for Boys. South Downs Storm team member Max said:
"As a new college team, we had to go from the open qualifiers all the way through to the grand finals which was a hard road but worth it, we only lost to one team in two series, once in group stages and once in play offs, this team was team AGSB who are the current College league champions.

"After those losses we reflected on our mistakes and then fought our way to the grand finals where we met them for a third time and where we finally took them out by winning two best of seven series which is huge and it got us the win."
On the last day, HSDC Storm went head to head against AGSB and came out on top, winning the Grand Final 4-2. Max said:
"Winning felt great, going through everyone as a completely new team and taking home the win made for a great underdog story.

"We have for sure asserted some dominance and intimidated the competition with this win and we are hoping to keep it up! It made all the practice worth it."
If you are interested in getting involved with the College Esports for any game, get in touch with the team through discord.gg/JkBT8kuneB to learn more.
Watch the video below to see a clip from the final match of the competition and see HSDC Storm in action.